Well, we made our first leg from Pacifica to Paso Robles as a family. Me, the wife, the boy, and the two dogs who think that they are the boy's siblings.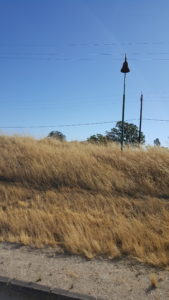 On the way there, one of the epiphanies that my wife pointed out was about El Camino Real, a big street (highway 82) in the peninsula of the Bay Area. I lived there for more than five years now and never noticed that there were these "bells" that are hung on polls.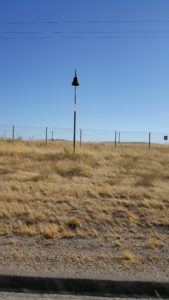 Apparently, route 101 to Paso Robles is also a part of El Camino Real, as my wife exclaimed that it reminded her of El Camino Real by our place. They are about every mile or so, and every 10 miles, they have a sign on them.
We are in a quaint little place called Paso Robles RV Ranch. It is nice and quiet. The temperature was around 100 degrees by the time we got here at 5:30pm or so. The pool was nice, and the bathrooms were clean (apparently a big deal at RV parks). We used our RV air conditioning for the first time, and that was really nice. We also got a portable ice maker. It makes about 8 "large" cubes every 6 minutes or so, and is a nice relief from the hot weather. You just need to be a bit patient.
Anyways, looking forward to our next leg to Solvang.