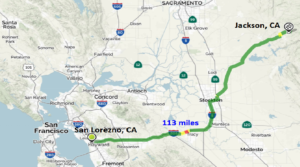 Thursday, September 14, 2017
Someone from one of our other RV Park adventures mentioned Jackson Rancheria RV Park as being one of the nicest they had been to, so we to a chance, and were not disappointed. It is an absolutely gorgeous RV Park. It looks and feels new, all of the spaces were really wide, and the staff were the nicest staff we have encountered. In fact, we had only reserved for one night, and went to the office on Friday morning, and staff worked their magic to keep us in the same spot for another night. They have nice bathrooms/showers. Cathe and Col really enjoyed the outdoor hot tubs (there are two of them), especially since Cathe was having issues with her back.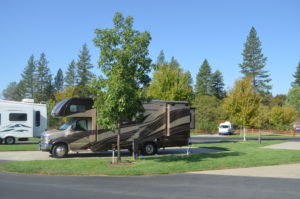 It is a beautiful RV Park with great views.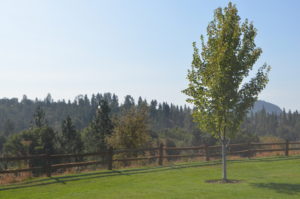 There is a shuttle that runs every 20 to 25 minutes from the RV Park to the Casino and Hotel. As it goes through the RV Park, you just flag it down, and on the way back, you tell the driver what the site number is. After 11pm, you can call dispatch to have them pick you up or drive you back (for those who are late night gamblers). They have really nice buffets at the Casino, including the seafood buffet (for about $33 a person) open on Friday through Sundays, that includes whole lobster, different crabs (including king, snow,  and dungeness). It is a nice alternative to Seven Feathers RV Resort in Oregon (though we will also go back to there at some point).