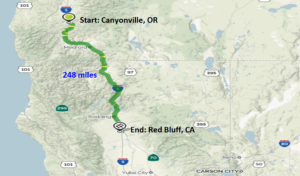 Tuesday, August 22, 2017. We started somewhat early to try to beat any residual traffic from the eclipse as well as to get away from all the smoke.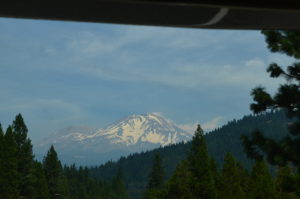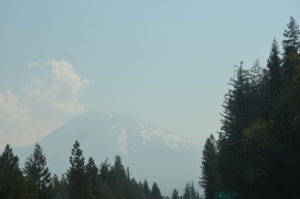 Unfortunately, it was a smoky haze all the way to almost Redding, CA. Thank you to all the firefighters fighting the fires, as it is such a tremendous job.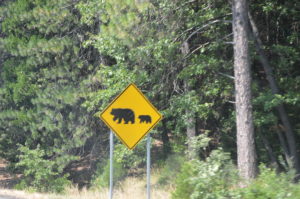 One thing we did learn as we filled up our gas tank at Seven Feathers Resort Travel Center gas station (yeah, they have their own gas station), is that: 1) they have two designated lanes just for RVs; and, 2) you can actually fill up your own gas tank. We did see the regular gas pumps for cars still had gas attendants, but checked just to make sure.
Another thing that I confirmed, was that if you cannot see the gas station or fast food place from the freeway, just go to the next exit. Or at least do what the wife says when she points out a fast food sign like McDonald's with RV parking, that it would be a good place for it. Hey, they say that the better half of the marriage is your wife, so I figure she is right the better half of the time (a little better than 50/50 odds).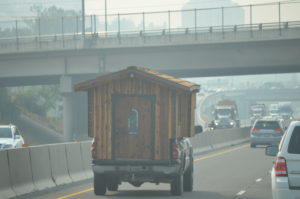 We are staying at the Durango RV Resort in Red Bluff, CA. Nice place with wide sites for our RVs. The bathrooms are community with the shower stalls that have individual locks. My only complaint is that the two sets of bathrooms are kind of far from our site, but on the other hand, our site is the farthest that you can probably get from the freeway (so very little freeway noise). I would suggest you skip paying more for the water feature sites or the river sites (unless you want to be closer to the bathrooms).