Monday, August 21, 2017. Eclipse Day!! I got up early to prep the cameras for the eclipse. I had the GoPro Sessions to timelapse, our Nikon SLR, and our handheld digital video recorder (the one we normally use for iFly). Well, GoPro took amazing pictures, but since it had no filter or zoom, all you really saw was daylight.
Our SLR pretty much had the same results as the GoPro, except it could zoom.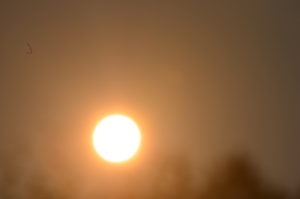 I did realize that you could just put the lens of the eclipse glasses over the lens of the SLR, and the results were pretty neat.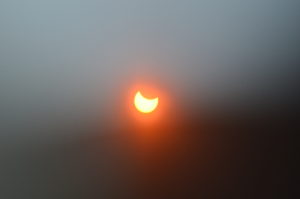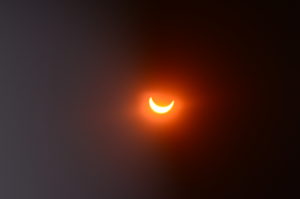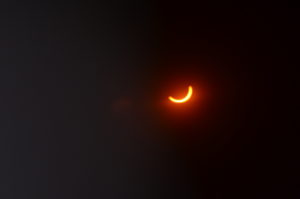 We used the same trick by putting the lens of the eclipse glasses over the lens of the DVR, and got some amazing shots.
Colson initially was not into it (of course, we had to wake him up early for the event). But by the time the eclipse was peaking, he thought it was neat.
I guess this is a rare opportunity. The next eclipse of any type will be visible in Texas in 2024, and the next of this kind (at least crossing 10 states including California) will be in August 2045. Colson, if you are reading this in August 2045, maybe you will be in a larger RV with your wife and 10 kids (just kidding boy; 8 should be enough with 2 for each grandparent)!