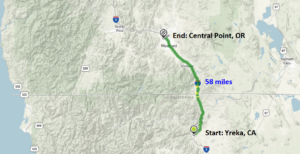 Monday, August 14, 2017. We started off the day by going to the Evergreen Cemetery in Yreka.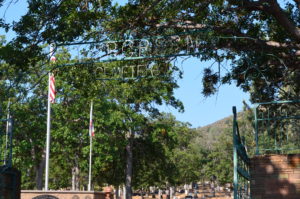 Cathe's great-grandfather (Cathe's maternal grandfather's father) Michael James McGovern was buried somewhere there. Part of the story was that there were some graves that they could no longer identify, but did have the date of birth and date of death. One of the graves was that of Michael James, so they restored the identification marker, and then 20 years ago, the family redid the gravestone. Well, Cathe spent an hour wandering the cemetery and talking to the office staff, none of whom could find the info on where the actual grave was. Maybe next time we come through the area.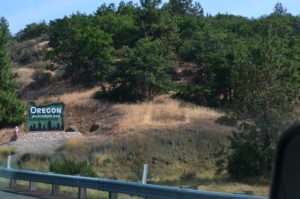 It was a short two-hour drive to our next RV Park, so we decided to do some ziplining at Rogue Valley Zipline Adventure. They have a Zip, Dip, and Sip where you zipline in the morning, do white water rafting in the afternoon, and then finish off with some wine tasting.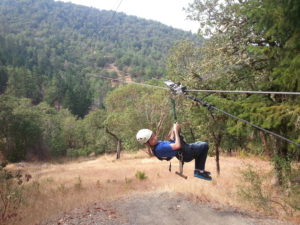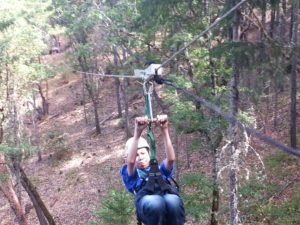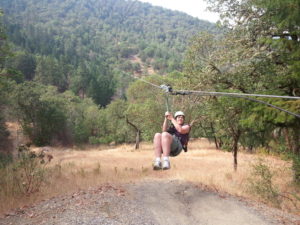 We just did the ziplining portion, which was about 3 hours. The 3 hours included a shuttle driving you from a nearby parking lot at a golf course to the start point. Now, for those who have been ziplining in Santa Cruz, this was a slightly different experience.  It was more rural, and less like a business. We had the whole place to ourselves (choose the 1:30pm option which during the week is their last for the day).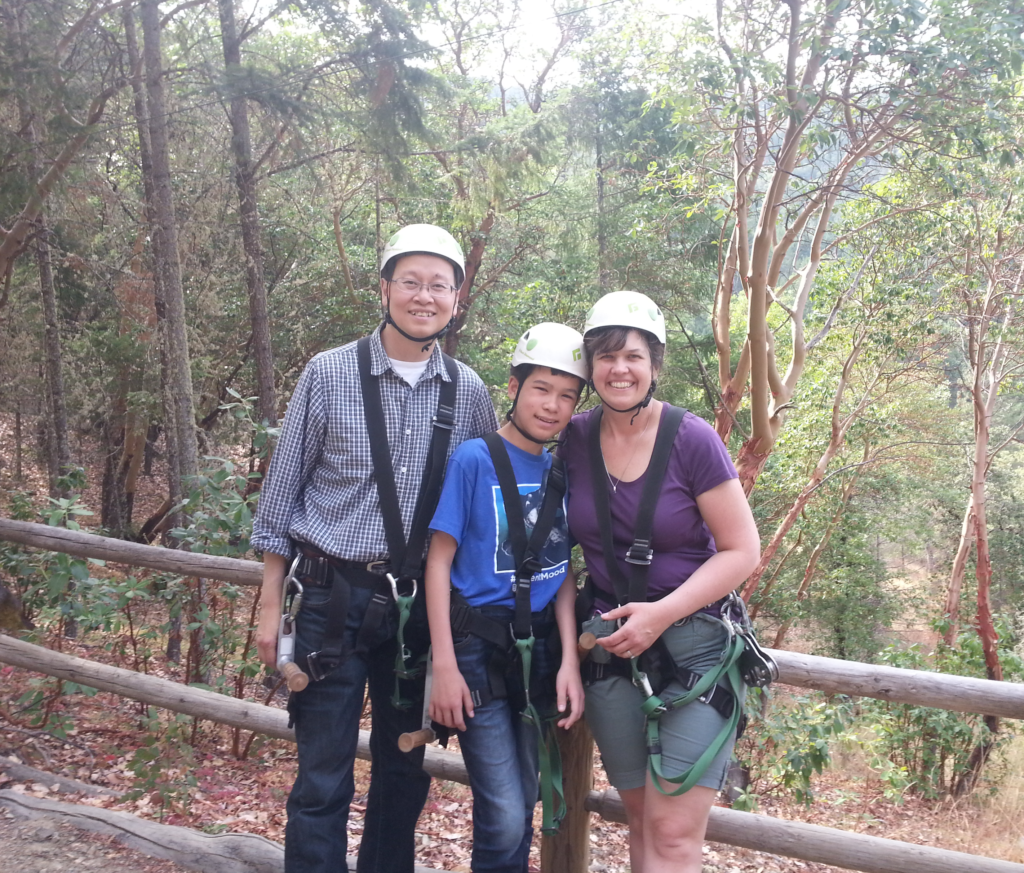 The shuttle itself was almost a part of the tour as there were parts of the path where it was a single lane dirt road up almost at a 45 degree angle.
We are staying at the Southern Oregon RV Park. It is "brand new" for an RV park, having been built in the last year. It is run by Jackson County, OR, and is pristine.
The spaces are great with a picnic table and a fire pit. The bathrooms are clean, and the showers are individual shower rooms that you can lock. One of the best parts is that when you do an online reservation, you can pick the exact site you want; my suggestion, pick one that is near their bathrooms/showers as August days are hot, but August nights are brisk. A big Pilot Gas Station (with plenty of parking for big rigs) is within a mile. The only drawback to this park is that there is no swimming pool or hot tub, but is so much nicer than the one we were at last night.
We are trying Bobbio's Pizza for dinner, which delivers to our site. The large pizza is huge, and the wings are tasty. The side salad is a perfect size as well. I wonder if most RV parks have a pizza place that delivers.