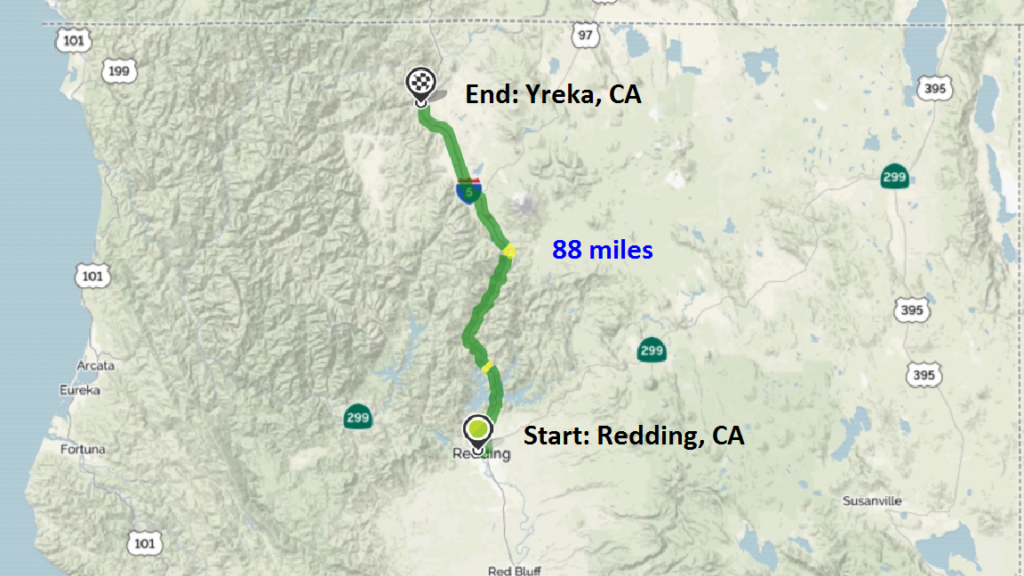 Sunday, 8/13/2017. We had some time today, so we decided to stop by Lake Shasta Caverns, which is off exit 695 on north I-5. It is "only" 1.5 miles from the I-5 exit/entrance, but it is a very curvy ride. The folks at the RV park assured us that we would be able to drive there with our RV, but it was a white-knuckle experience.
We got there fine. It is about a 0.5 mile boat ride across a part of Shasta Lake, and they have a shuttle service that takes you up another hill about 1.5 miles up. The views of Shasta Lake are spectacular. Interesting side note is that Cathe's maternal grandfather, Milne J. McGovern, was born somewhere in one of the mining towns that is now covered by Shasta Lake, called Heroult Mining Camp.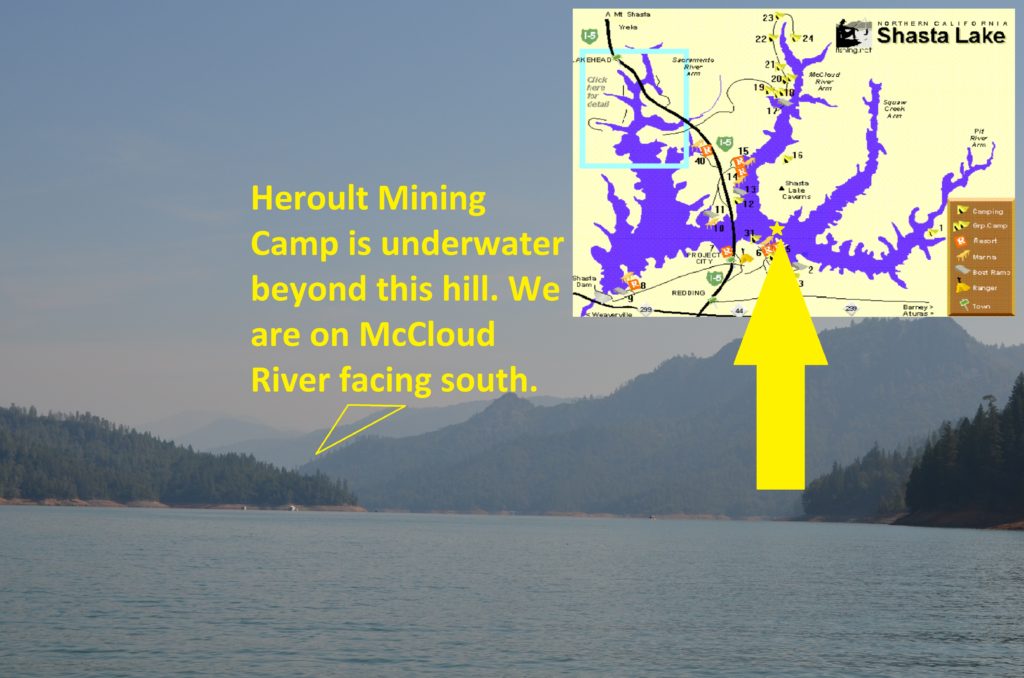 It is between McCloud River and Squaw Creek. When Shasta Dam was put in (started in 1938 and finished in 1945), the lake that formed covered up several mining towns, including Heroult.
The caverns are beautiful, but there are a lot of stairs on the way up, and inside with more stairs, and on the way back down.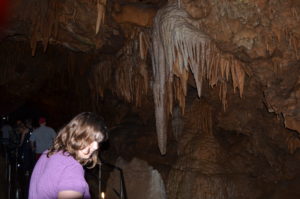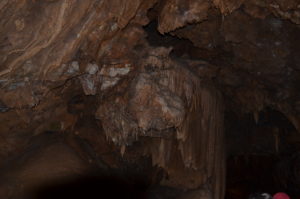 They took about 200 million years to form. 
Cathe counted about 250 stairs just inside the place.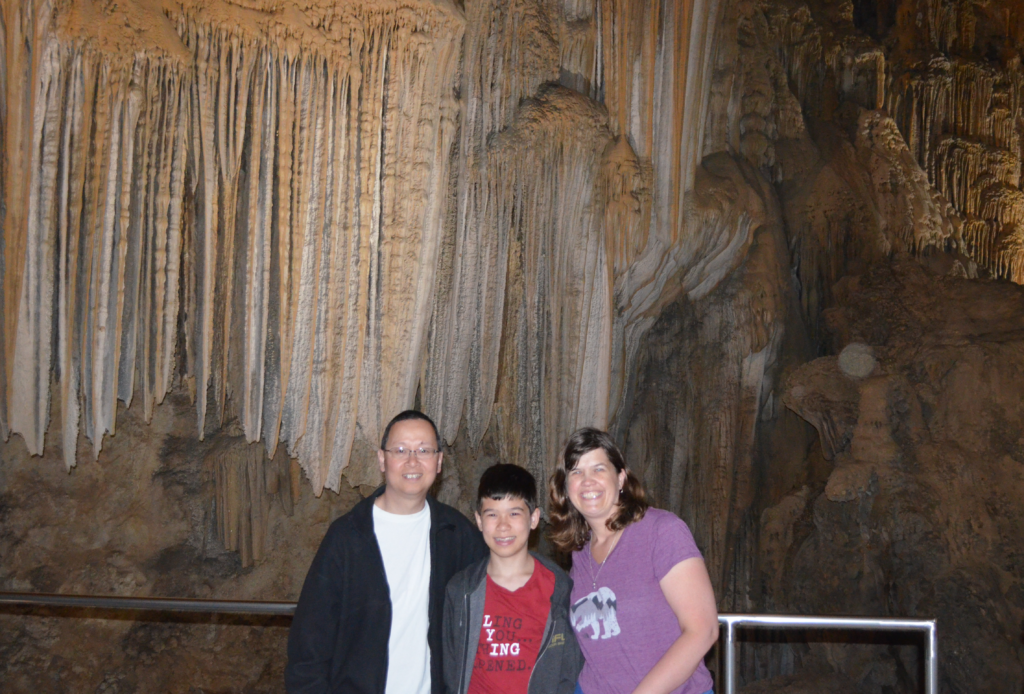 Story is the person who discovered it was tracking a bobcat, and stumbled onto the opening in 1878. There are still remnants of the pathways they used to use, but is too dangerous now.
There is a great McDonalds off an exit just south of where Highway 97 splits off in Weed, CA. It has a second parking lot specifically for truckers and RVers, which was nice.
We arrived at the Waiiaka RV Park in Yreka, CA. Bathrooms are decent, and have locked shower stalls, though you have to pay 25 cents for 3 minutes to shower. Bring two quarters, as hot water will just start coming out by the end of the first quarter. There is also no pool or hot tub. Wifi is decent enough, and they give you popcorn. However, we probably will not go back to this RV park.